Paddlesports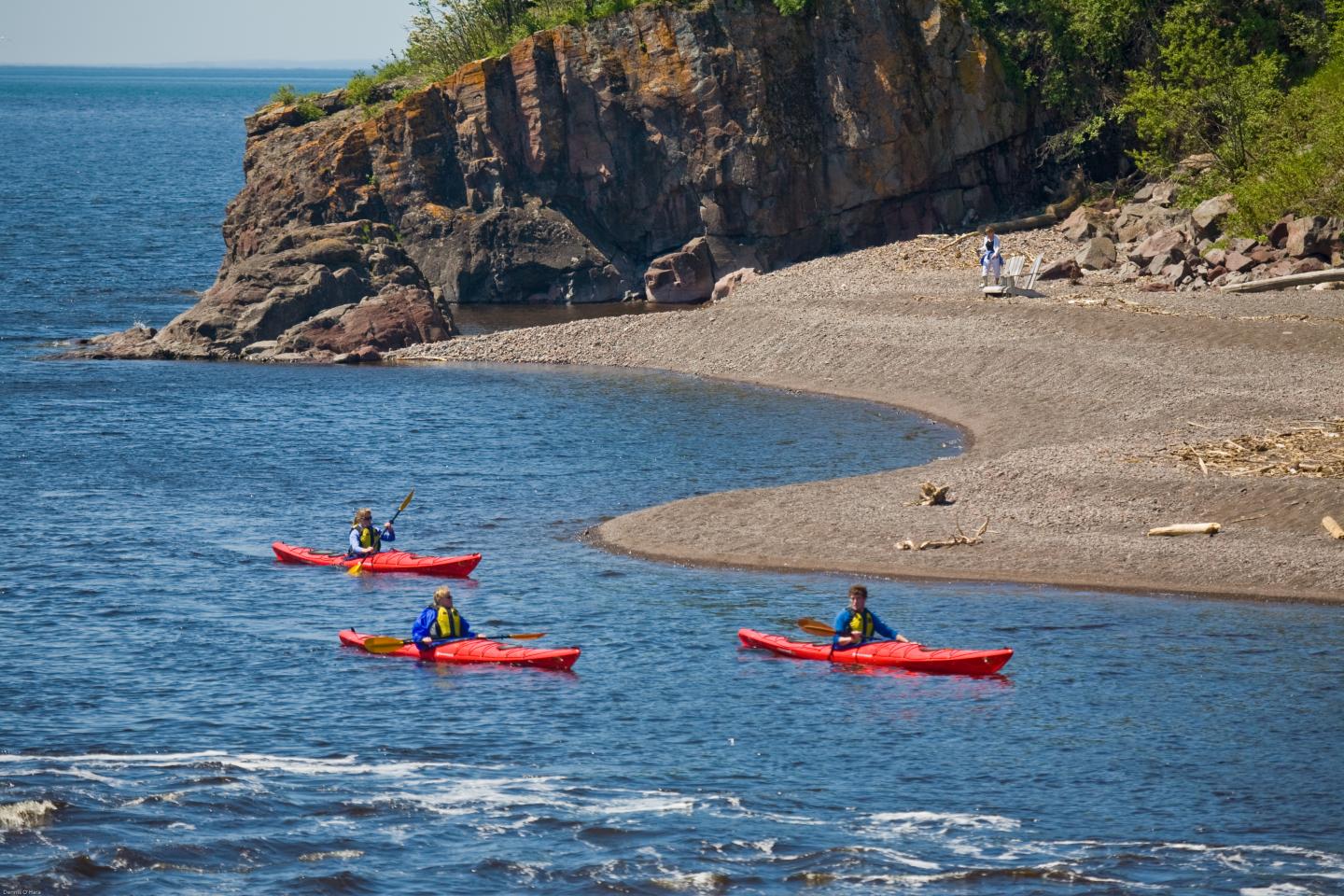 You don't have to travel to the ocean to go sea kayaking- try the pristine north shore of Lake Superior in Cook County, Minnesota.
Lake Superior is our very own inland sea, beckoning with sapphirine water, hidden beaches, and a whole new perspective of the North Shore. Whether you're an experienced paddler or an enthusiastic beginner, we've got the gear, resources, and scenery to make your paddlesports experience magical.
Kayak rentals and tours
The following businesses offer tours (including some extended day and overnight trips) and kayak rentals. Not all rental kayaks for Lake Superior paddling. Check for details.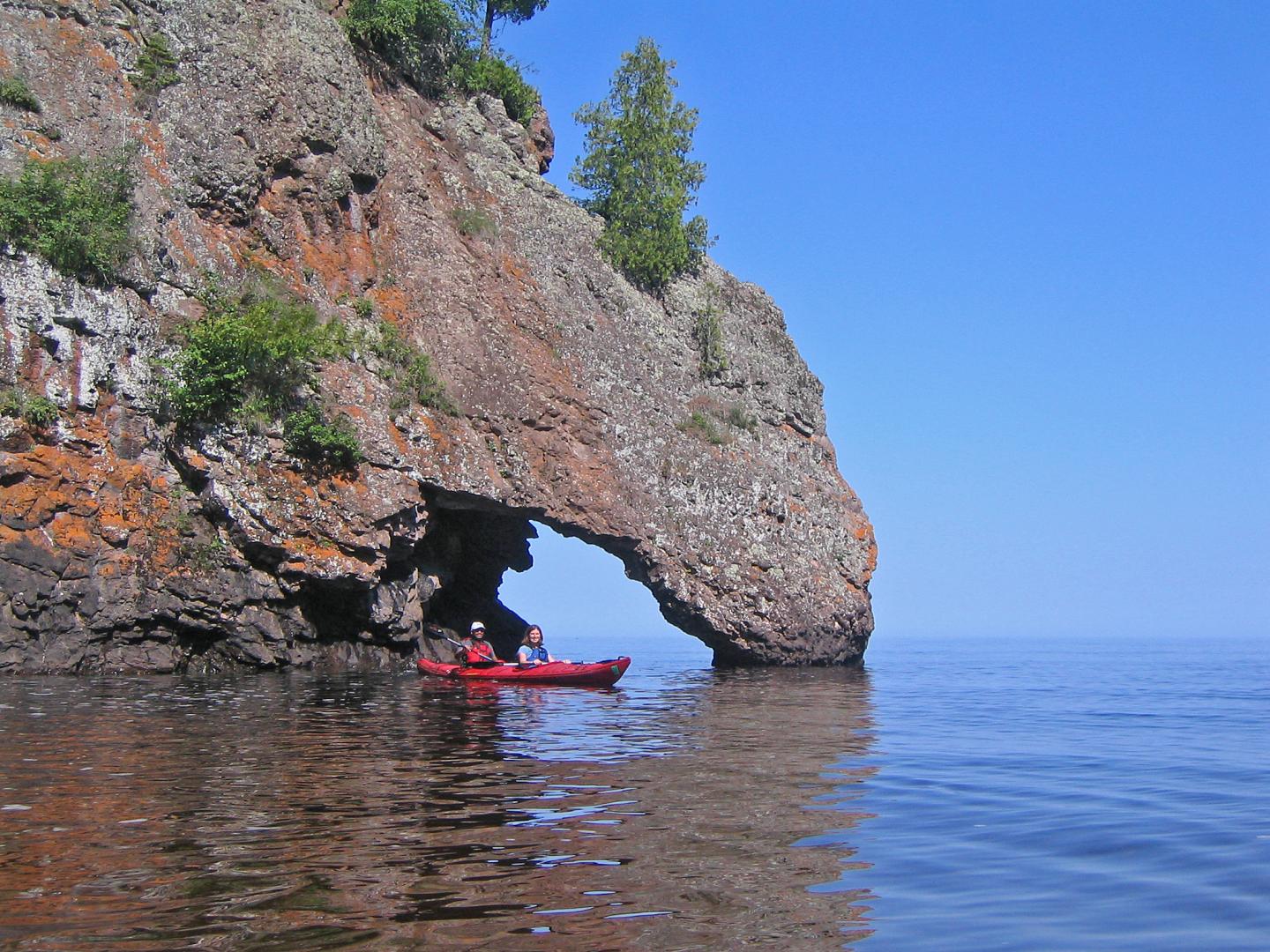 Lake Superior Water Trail
The Lake Superior Water Trail hugs the North Shore. If you are an experienced sea kayaking family or going with a guide, the Water Trail provides campsites and some seriously scenic paddling.
Canoes
Canoes are a traditional, family-friendly form of transportation in Cook County. You can even take a class to build your own canoe.
Relax. Breathe. Look for wildlife (especially the elusive moose) or drop a line in the water. Take only photos and leave only footprints. Revel in the peace and adventure to be found in our great outdoors.
And be prepared. Paddling here can be habit-forming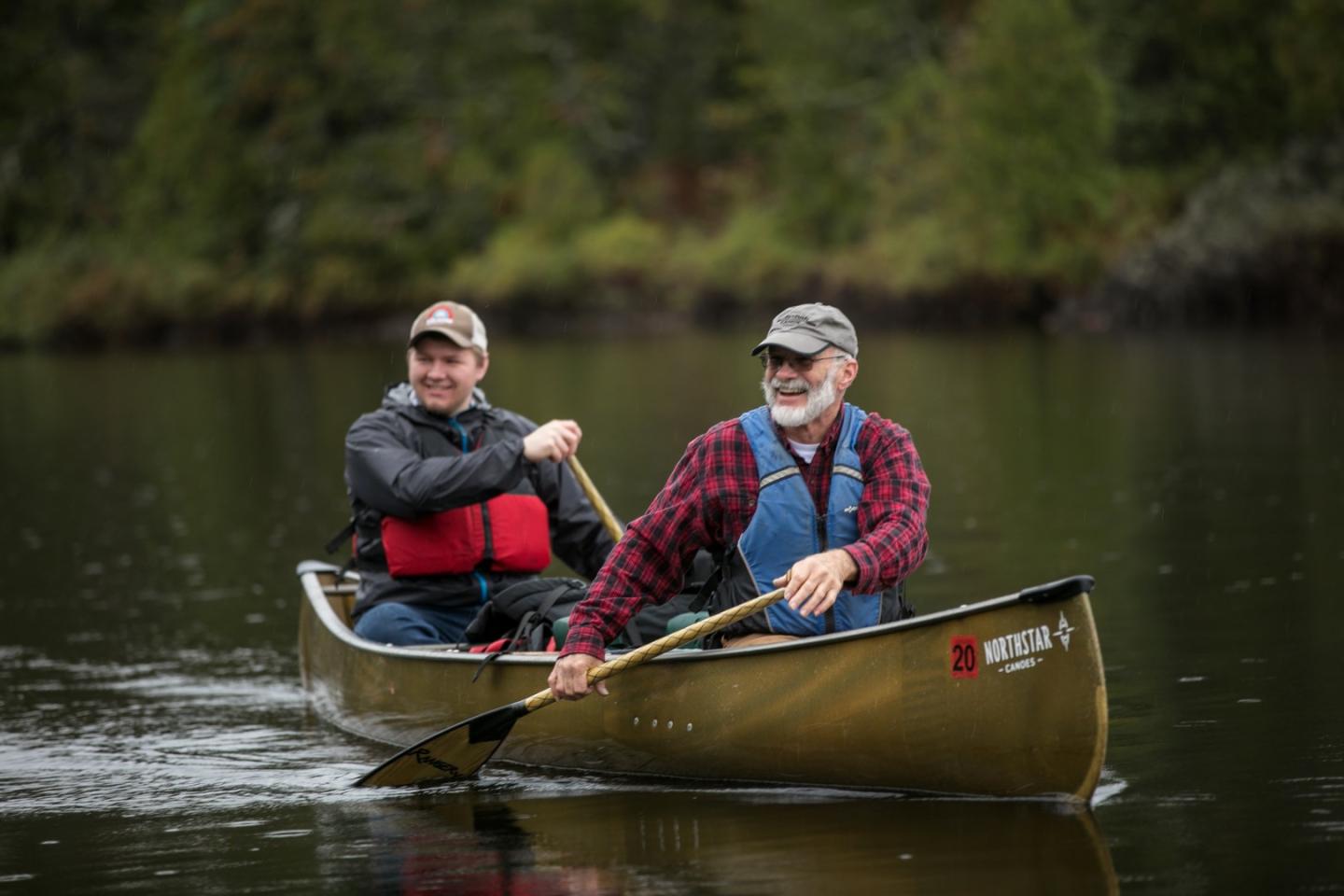 Outfitters
Canoe trip outfitting can help make your BWCAW dream trip a reality. Newbies and seasoned canoe travelers alike turn to expert Cook County canoe trip outfitters to get the most out of their BWCAW vacation. Your outfitter starts by finding out what you would like from your wilderness trip. How many days do you have (your outfitter can also help with entry permits)? How far do you want to go? Then, using their experience and knowledge of the area, they'll help you plan your trip, even pointing out great campsites and fishing holes.
Learn more about canoe trip outfitting or find a canoe outfitter.
Boundary Waters Expo
There's a reason people have been paddling here for thousands of years. Cook County gleams with thousands of pristine lakes and countless miles of rivers and is the scenic gateway to the Boundary Waters Canoe Area Wildness/BWCAW. National Geographic called paddling the Boundary Waters one of America's 100 best adventures. On an overnight trip or a leisurely afternoon, explore crystal-clear waters cradled in the vast Superior National Forest via kayak or canoe.
Discover your dream lake(s)! Visit the MN DNR LakeFinder