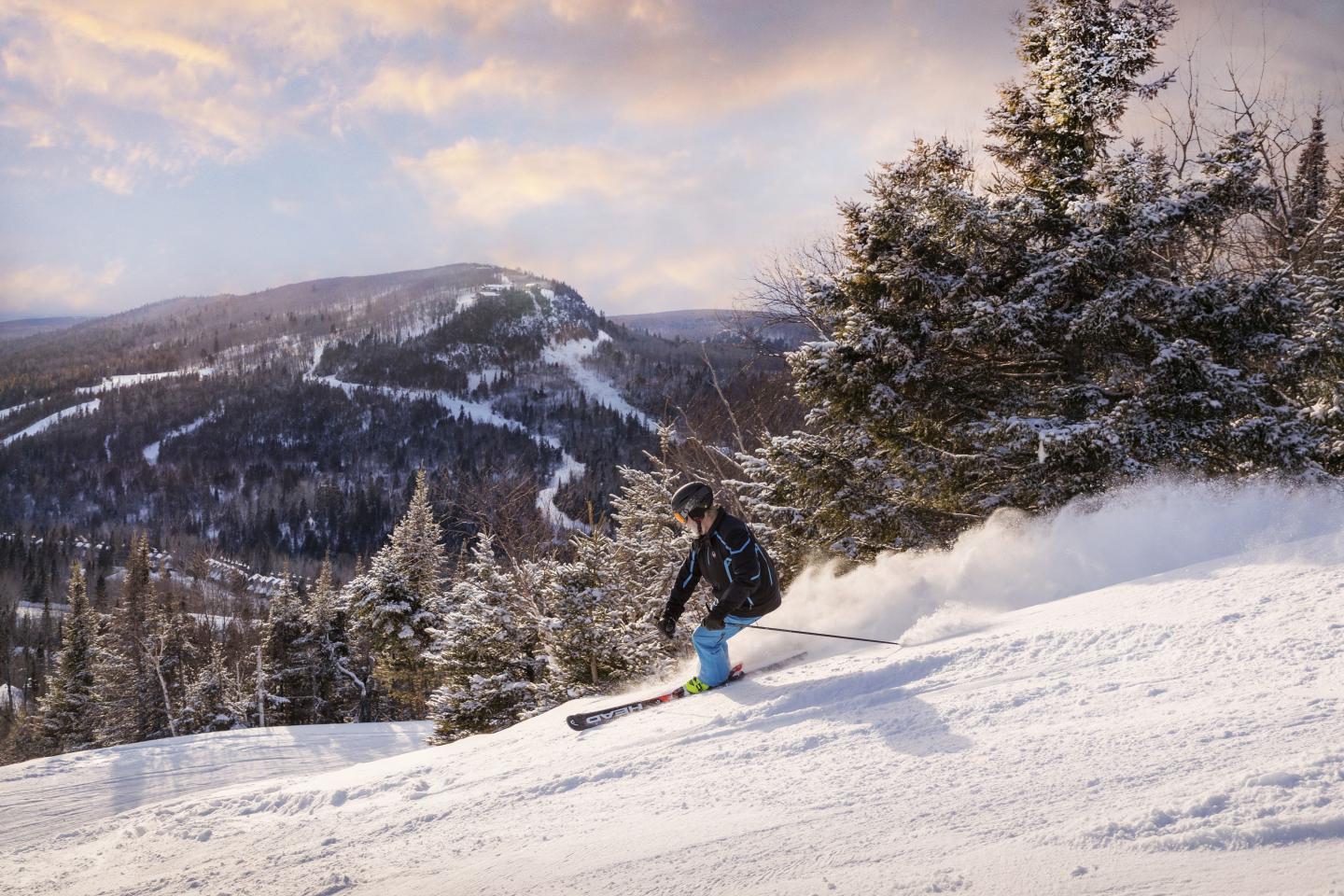 Half Price Holidays
SAVE 50% on Lift & Lodging
Great Snow
Lutsen has long been the leader in early-season skiing. While lake effect weather patterns give Lutsen significant natural advantages, the key to Lutsen's great snow and reliable conditions lies in our commitment to snowmaking. With the most extensive snowmaking system in the Midwest and a commitment to make snow at every available opportunity, Lutsen opens earlier and with more terrain than all the others. In fact, we are so confident of our snowmaking capabilities that we offer a bold reservation guarantee:
20 Runs Open by the first weekend in December - Guaranteed!
That's nearly 10 miles of trail-more than twice the terrain offered by any other Midwest resort-even when they're fully open.
Our guarantee is simple. Make your reservation, assured that you can expect the conditions that draw you to Lutsen: long runs, a variety of terrain, and excellent grooming. If we cannot meet our goal, you may cancel your reservation without any obligation.
(Early Season guarantee applies for valid ski dates 12/01-12/22/23)
Lift & Lodging discounts off Holiday Rates
Valid: arrivals 11/22-12/23/23